Even een gewetens vraag. Als een gevecht niet is te winnen, gaat u het dan aan? Waarom wel, of juist niet en graag motiveren a.u.b. in de reacties, bij voorbaat dank.
OK Nu de reden waarom ik deze vraag stel, omdat lieve lezer, ik vrijwel dagelijks met deze voor mij van levensbelang zijnde vraag wordt geconfronteerd.
Even de voorgeschiedenis, in het kort dan, want saai.
Omstreeks de eerste maanden na mijn geboorte werd dauwworm een zgn. atopisch of constitutioneel eczeem (*) bij me geconstateerd en hoewel redelijk onschuldig toch een indicatie van hetgeen zou gaan komen. Ik had zoals dat gaat met zuigelingen werkelijk geen flauw benul en krabde mezelf toen al helemaal open, totdat mijn lieve moeder mij wantjes aandeed en deze aan het bed vast naaide. In feite mijn eerste dwangbuis, ha, ha.😁
Nu lach ik om dergelijke simpele beperkingen, maar goed toentertijd hielp het wel, hoewel ik natuurlijk bijkans waanzinnig werd van de jeuk. Ik schijn toen aardig wat thuiszorg medewerksters gebeten te hebben, iets wat ik me, helaas zeg ik met de kennis van nu, niet meer kan herinneren. Ik haast me overigens om hier aan toe te voegen dat ik een dergelijk conflict, over de temperatuur van het badwater om maar iets te noemen, (echt waar, want uit betrouwbare bron), de vellen hingen er bij), nu waarschijnlijk anders aan zal pakken.. Hm, nu ik dit teruglees merk ik dat deze laatste toevoeging nog niet bepaald geruststellend overkomt, na, ja… U bent gewaarschuwd zullen we maar denken, hè,
Maar goed, "fast forward" even met me mee naar mijn zevende jaar, waarin ik destijds al veel geplaagd werd door mysterieuze ademnood, welke zich aanvalsgewijs manifesteerde. De huisarts had gemeend mijn huidaandoeningen en aanvallen toe te schrijven aan een voedsel allergie (chocola en nootjes vooral), ongetwijfeld met de beste bedoelingen, maar voor mij als opgroeiend kind natuurlijk rampzalig vooral rond verjaardagen en sinterklaas een ramp, want ik kreeg i.p.v de zo fel begeerde lekkernijen steevast (munt)drop.
Inmiddels was ik voor de derde keer verhuisd en woonde toen in Huizen (NH). De huisarts (ene Ko Damen) uit die plaats was duidelijk meer vooruitstrevend en adviseerde mijn ouders om naar het Astmacentrum in Hilversum te gaan om daar eens diepgaander onderzoek te doen uitvoeren.
Na een gesprek met een longarts de heer Rozenboom, thans niet meer onder ons, werd na een uitgebreide serie van testen, vastgesteld dat ik niet alleen extreem allergisch was voor huisstof, (afvalproduct van de huisstofmijt), waardoor ik bijzonder heftig reageerde hetgeen tot uiting kwam in astma aanvallen en eczeem. Daar kon ik echter wel 100 mee worden hoor zo stelde de aardige longarts mij gerust, een beetje een dooddoener, een van de zoveel die ik nog vaker zou horen. Waarom een dooddoener? Nou, alsof je dat überhaupt zou willen om 100 jaar oud worden en dan reutelend en piepend alsnog de pijp aan Maarten geven zeker? U begrijpt dat dit natuurlijk niet het nieuws is waar je blij van wordt, maar we wisten tenminste waar het aan lag en het was nu slechts een kwestie om er ook daadwerkelijk wat mee te gaan doen. Dat dit voornamelijk voor mij alleen gold en een aantal forse beperkingen met zich mee bracht bleek al snel.
Ik wilde bijvoorbeeld al een aantal jaren een hond, maar daar waren we/was ik met mijn zeven jaren nog niet aan toe vonden mijn ouders. Nu kon dat zeker niet meer, althans tot ik op zijn minst de adolescente leeftijd bereikt zou hebben. Oh, en hoewel ik die magische leeftijdsgrens allang overschreden heb en inmiddels al weer aan mijn 12e generatie van het hondenras van mijn keuze Bouvier, Belge des Flandres ben begonnen, ben ik van de astma helaas nooit afgekomen, maar dat terzijde.
Geen hond, dus. Wel mocht ik op paardrijles, ter compensatie of omdat het een wat meer status verhogende factor had ? Hoe het ook zij ik bleek matig getalenteerd in het berijden van pony's, hoofdzakelijk IJslanders en daar was het dan ook mee, dat de vonk oversloeg en ik ook daadwerkelijk een begenadigd ruiter bleek, waardoor ik van mijn vader en moeder wekelijks onderricht mocht ontvangen in een manege.
Omdat een hobby best wel wat geld mag kosten, maar, zo besloot mijn vader op een avond na eten, het moet ook wel ergens van betaald kunnen worden en voordat hij zijn levenslessen en hier aan gerelateerde ervaringen en opgedane wijsheden over ons heen zou gaan storten, want zo ging dat in die tijd, ja, toen nog wel, toen ("Vroegah' , dus) veinsde je tenminste nog redelijk ontzag en betrekkelijk respect te hebben voor hetgeen je opvoeders ook maar hadden bedacht om je maar in het gareel te houden.
Maar enfin, wij dan en dan bedoel ik mijn zus en mijzelf er mee natuurlijk, want mijn broertje hield zich, destijds, wijs geworden of zo geboren dat laat ik even in het midden, stelden dus voor dat we best wel wat wilden inleveren ofzo iets..Ja lieve lezers, ik krijg het bijna niet uit mijn strot of zelfs "erbij zouden klussen" als "onsvader" lief maar vooral niet zou besluiten dat 't gedaan was met die paardrijlessen…
Dus, heb ook ik moeten zwoegen om de eindjes aan elkander te knopen destijds een krantenwijk gelopen en zal ik hopelijk ooit nog eens met plezier aan de deze tijd terug denken, ongetwijfeld genietend van een >>>>> terwijl met geamuseerde blik mijn >>>>> gade sla.
VUL bij >>>>>wat u maar ook voor perverse fantasie heeft en u weet dat ik weet dat uw fantasie die van mij evenaart… * (Dream on sucker🙄😏)
Hoewel ik dus naast het door de voorzienigheid EVOLUTIE geschonken VERWORVEN talent bezat om een band met een lagere diersoort op te bouwen, te onderhouden en warempel een redelijk ruiter bleek, moest ik van competitie niets hebben en zocht ik daarom, in plaats van me te bekwamen in het over hindernissen jagen van 500 kg aan spieren en pezen en oh ja nog een klompje menselijk DNA wat zich aan voornoemde massa vastklampte, liever de natuur op.
Dat doet me ineens denken aan een grappige anekdote van die keer dat ik in een van die zeldzame momenten in mijn leven tegen beter weten in had toegegeven aan de gril van mijn vader en meegedraaid heb in een concours hippique. Ja, kun je het je voorstellen Iemand die geen draadje competitie drang in zich heeft (OF JUIST een teveel ervan heeft, maar zich, al of niet onbewust, heeft aangeleerd zich te beheersen en competitie "koste wat het kost" te vermijden… Voer voor psychologen Wellicht 😀 (Hmm ik zie dat uw ogen weer die merkwaardige glans krijgen alsof het voedertijd is in de dierentuin :-))
Streberige griezels" zo dacht ik aanvankelijk over mijn competitie en nu hoorde ik daar ook bij… Ha!
Ja, ik weet het, en ik geef toe dat ik mezelf op dat moment ook niet goed uit kon staan, maar je weet hoe die dingen gaan toch?
Hoewel ik steeds achter een genomen beslissing sta, vooral waar het gaat het gaat om levenslessen met name juist diegene, om vooral alles een keertje te proberen, heb ik me altijd afgevraagd hoe het toch kon gebeuren dat ik in dat lastige parket zat waar ik, nu 61 na enige zelfanalyse achter ben: dankzij mijn ijdelheid, in terecht gekomen was…
Maar zonder op de zaken vooruit te lopen: Ik dien het immers wel chronologisch te vertellen. Dus weer terug naar de jaren '70 waarin ik mij staande probeerde te houden tussen collega puberende tieners enerzijds en aan de andere kant van de ring mijne dames en heren 87 kg (waarvan toch gauw 17 kg teveel van alle goede dingen van het leven) en zeer beslist wel "competitive minded" ja, zelfs eerzuchtige vader met een geldingdrang van heb ik me jou daar… En eerlijk is eerlijk ik wist dat ik dat parcours gewoon foutloos zou kunnen. Sommige dingen weet je gewoon van jezelf en om een lang verhaal niet nodeloos langer te maken (het is niet zo dat ik per woord betaald krijg of iets dergelijks banaals)…
Oh wacht JA ik hoor het goed.
Het is mijn lieftallige echtgenote en vrouw uit duizenden en u weet de liefde van een man gaat door zijn maag (ZO niet ZSA ZSA Gabor een, in mijn ogen dubieus ogende actrice uit de jaren 50 die meende een veel kortere weg te hebben gevonden naar een man zijn hart door ergens tussen de 3e of 4e borstwervel met een ijspriem o.i.d. rechtstreeks naar de man zijn hart te gaan ha, ha, ha (beuh🤒) Maar goed u raadt het al een kort intermezzo, want ik mag mijn maagje weer gaan vulllen met allerhande lekkernijen, met liefde bereidt, dat spreekt 😀
Oh, nog even over mijn vrouw, die overigens Duitse is van geboorte (DON'T mention The War (BhA Ha, Ha. mUST WATCH THAT clip 😀, eh) Maar dat niet bepaald terzijde want dat is van onderscheidend belang. U bent ongetwijfeld (want erudiet) bekend met het gegeven dat onze Oosterburen tamelijk Nationaal georiënteerd zijn en afgezien van de eigenaardige behoefte om overal kuilen te graven, waar men heimelijk nog trots op ook godbetert, regelmatig wanneer ze hier zijn met grote stelligheid verklaard dat alles in die "Heimat" zo veel beter is nou dat wilde ik toch wel eens uit eigen hand ervaren. En inmiddels alweer een jaar of 17 getrouwd kan ik volmondig toegeven, er gaat niets boven een Bavarische. Ze heeft nogal wat te stellen met me want ik 'schijn me d'r eentje' te zijn. Iets waar ik vanwege mijn afkomst me niet voor excuseer en bedankt hé opa Frans . Nee, nee, niet de vader van mijn vader welke ook Frans genoemd werd. Het gaat nog een paar generaties terug en ik zeg het vaker, de laatste tijd vooral, maar ook daar kom ik in het vervolg dat hierop komt nog op terug en herinnert u mij er aan, mocht ik dit vergeten OK . Nu weer terug naar de beruchte 70-er jaren.
Helaas duurde het plezier dat ik beleefde aan de band die een mens kan opbouwen tussen mens en dier niet lang, want ook hier bleek ik allergisch voor te zijn. Dit hield me overigens niet tegen, hoor. Integendeel, in plaats van een keer per week, reed ik nu inmiddels op ons eigen paard, want mijn vader en zusje hadden de smaak ook te pakken. Eke dag in de vrije natuur. Hoe we dat dat dan deden met die allergie want een paard heeft bijzonder veel onderhoud nodig en nu ja da's een kwestie van een, werkelijk waar, schat van een moeder hebben en daarmee zeg ik geen woord te veel, eerder te weinig, maar gelukkig kan ik dat dagelijks nog doen. Mam, mocht je dit momenteel lezen : Ik hou van je en niet alleen om alles wat je voor mij (en ons allemaal) gedaan hebt.
Dat zal ze trouwens op dit moment niet eens kunnen lezen bedenk ik me nu in eens want je bent niet zo van het internet, maar ok dan lees je het wel een andere keer als dit ooit in boekvorm uitkomt dan krijg je de eerste druk natuurlijk en persoonlijk gesigneerd… Tja, een mens moet een droom hebben of niet dan? Ja, dus…
OH en dat parcours dan hoor ik u haast denken hoe is dat uiteindelijk afgelopen? Dik verkloot zeker hè? 😐
Eh, Nou, nee, niet bepaald nee. Ik bleek de enige die dag die het hele parcours foutloos had gedaan… Tja. Kwestie van een heel goed paard hebben hè. Want dat was 't wel. Mariandel heete ze, wat een hittepetit van een paard was dat zeg. Alleen dankzij mij zijn we toch niet in de prijzen gevallen… Want ik werd subiet gediskwalificeerd en niet omdat ik de ringmeester voor de bek had geslagen o.i.d. Neen dat kwam pas erna, met z'n getreiter over mijn haardracht (Toegegeven: lang haar heeft me nooit goed gestaan) en of ik misschien een haarnetje wilde lenen van die vlooienbaal naast hem( z'n vrouw ja (ha,ha).
Neen, het was te danken aan mijn eigenwijsheid dat ik niet de eerste prijs had gekregen. Ik had gemeend slechtst één keer, vluchtig, te kijken aangezien ik, met mijn fotografisch geheugen, meer als kostelijke verspilling van mijn tijd beschouwde.
Alleen was ik kennelijk vergeten er een nieuw rolletje in te doen en had ik het hele parcours linksom (kloksgewijs) gedaan terwijl het rechtsom (Tegen de klok in) had moeten zijn (Ha, ha) Kleinigheidje nietwaar? Maar, goed, terecht gediskwalificeerd dat dan weer wel…
*Atopisch eczeem is een veel voorkomende, niet besmettelijke, chronische ontstekingsziekte van de huid. Het woord "atopie" betekent "neiging tot allergisch reageren". "Eczeem" is een medische term en verwijst naar de aanwezigheid op de aangedane huid van: roodheid, schilfering, warmte, zwelling, rode bultjes, vochtblaasjes, vochtafscheiding ("natten"), korstjes en krabeffecten. Deze verschijnselen kunnen naast en na elkaar aanwezig zijn. Er bestaan vele vormen van eczeem, naar gelang de oorzaak. Atopisch eczeem is dus slechts één van de vele vormen van eczeem. Vanwege de erfelijke aanleg van deze huidziekte wordt het ook wel "constitutioneel eczeem" genoemd. Synoniemen zijn "atopische dermatitis" of "neurodermitis".
Bron: www.huisarts.com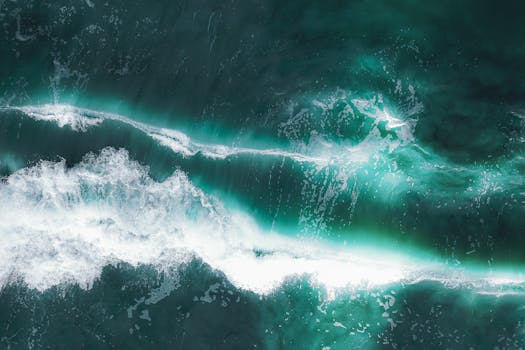 Enfin, leest u maar gewoon verder, hoor… Want niets schijnt zo hinderlijk te zijn als een wijsneus die bij elke introductie van iets dat dat als een noviteit voor "den meerderheid" zou zijn geweest, ware het niet dat eerder genoemde vervelende klier, die dus nu alweer tamelijk hinderlijk aanwezig is, waarvan overigens de beheerder van dit domein en dit Blog, de activiteiten van deze kwibus nauwlettend in de gaten zal houden, waarvan acte… En nu ben ik zelf de draad kwijt van hetgeen ik wilde poneren dus.. ja lach maar 😁ja
Dat meen ik trouwens oprecht Waarom? Welnu, omdat ik dat een goede kwaliteit van mensen vindt dat we ondank tegenslag na rampspoed, toch kans zien om er de humor van in te kunnen zien, blijven lachen is mijn motto.
Volgende keer meer en zal ik ingaan op dat onderzoek door die kinderpsychologe, want, ja, ja, betrapt. Ik had namelijk die voorspelbare, fysiologische reactie wel opgemerkt hoor toen ik het daar over had en zag toen die, alleszeggende, berekenende glans in je ogen wel tevoorschijn komen hoor, ja, inderdaad, nou we het erover hebben, net als bij een roofdier dat een prooi bespeurd heeft…
Hm, ik vraag me af wat dat over onze relatie zegt…🤔
Zoals altijd ben ik natuurlijk blij met jullie reactie, maar even een kleine waarschuwing, want het is mogelijk dat je niet weet hoe ik met kritiek om ga. Oh aan de enigszins wit weggetrokken huid rond je neus meen ik af te mogen leiden dat je 't wel degelijk weet, ha, ha, ha, OK, dan is het goed (Boodschap afgeleverd zullen we maar denken)
Het aardige is dat ik dit ook een beetje als een zgn."disclaimer zie voor het geval dat het toch tot een rechtszaak (Of erger 🤔) mocht komen tussen u en mijn vertegenwoordigers van de wet (Ja, wat dacht u dan? Een koning laat zich ook niet ongestraft beledigen, immers) 😉
Maar, ik weet en realiseer me best dat het mogelijk dat je dat niet zo ziet, maar dat lijkt mij nu niet zo van belang, nietwaar ? Precies, gaan we het de volgende keer over hebben, beloofd, ok ?